Overview
The Flora Natura mobile app is both an extensive knowledge base as well as a commerce platform and as such, presented unique challenges for our developers. We solved it by working closely with them, gathering all the product informations, and buiding two interdependent modules on a singular base – effectively linking the knowledge part with the online shopping experience.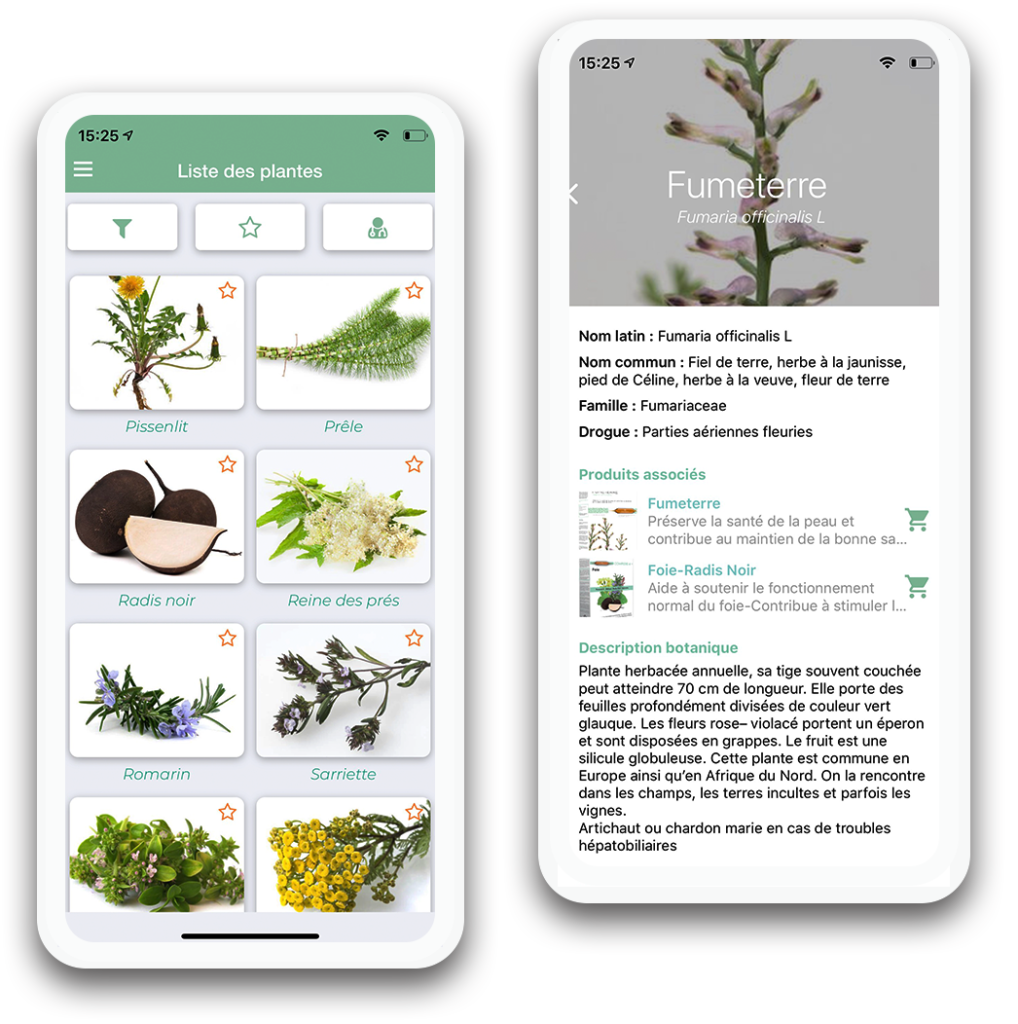 The Situation
Flora Natura, Number 1 in food supplements under the Nature et Progress label, puts its knowledge of medicinal plants at your disposal.
Our team of naturopaths, assisted by medicinal plant specialists, will help you choose the plants suited to your needs. This application is a simple and intuitive tool which will allow you to develop your knowledge about medicinal plants and their benefits.
The Challenge
We have developed this application with naturopaths and specialists in medicinal plants. With our app you will:
1) Have easy access to plant monographs.
2) have access to typical profiles and associated plants.
3) have access to plants according to certain symptoms.
4) have access to a glossary of the most technical terms used around medicinal plants.
The application is intended to be a powerful tool for students in pharmacy and herbal medicine. It is also for anyone wishing to learn how to meet their needs through plants.
Our Solution
Flora Natura proves that with the cooperation of great designers and skillful developers, everything is possible. The set of three modules pushes the boundaries of mobile animations that are both beautiful and usable. We want others to get inspired by Flora Natura , so everyone can download the source code, modify it, and even use it in another project free of charge.