Overview
S.MILES is an expert in school bus and children transportation & management in Vietnam (currently available in Ho Chi Minh City and Hanoi) which can help manage nearly 900 students daily. Our platform supports public and/or privately owned schools, colleges, establishments, bus company/provider to organize the whole school bus structure from the early stage to the daily tasks.
Project Name
Smile Bus Management Mobile App
Services
Design, Development, Maintenance
The Situation
Fully dedicated to the end-users' main concern, we understand the increasing need for children security that parents have to endure when their children are on board with daily school bus routes. With solid experiences and profound knowledge in developing complicated yet adaptable mobile applications, we proposed to our client an all-in-one solution that implements strict standards and processes to make sure the school bus service meets the expectation of all related stakeholders (our client, the school, children and the parents).
The Challenge
Building a mobile app that is the all-in-one solution to the whole bus management structure that addresses every stakeholder's need was not an easy task. The product was built to cover multiple requests from Registration & payment follow-up, Implementation of Pick-up & Drop-off points, Routes and Time Optimization, Management of Vehicle Fleet and Drivers to Routes, Schedule of Arrival and Departure, Bus Staff Management, and Student School Timetable Monitoring. It requires a dedicated team with a full capacity of experienced UI/UX design and skilful DevOps.
Our Solution
Amagumo Labs intensely focused on source code writing, bringing two critical elements of realtime management and an interactive interface for users to quickly get essential information. This application allows, at a quick glance, different end-users to handle multiple activities on the app at the same time, and provides actual, precise information without compromising user-friendliness and operation efficiencies.
The back-office data provides the school and/or its dedicated team with all relevant intel regarding school bus concerns,
Parents are able to know their children's detailed pick-up and drop-off info thanks to the GPS platform
Bus drivers can access monitoring functions via an efficient route & time management process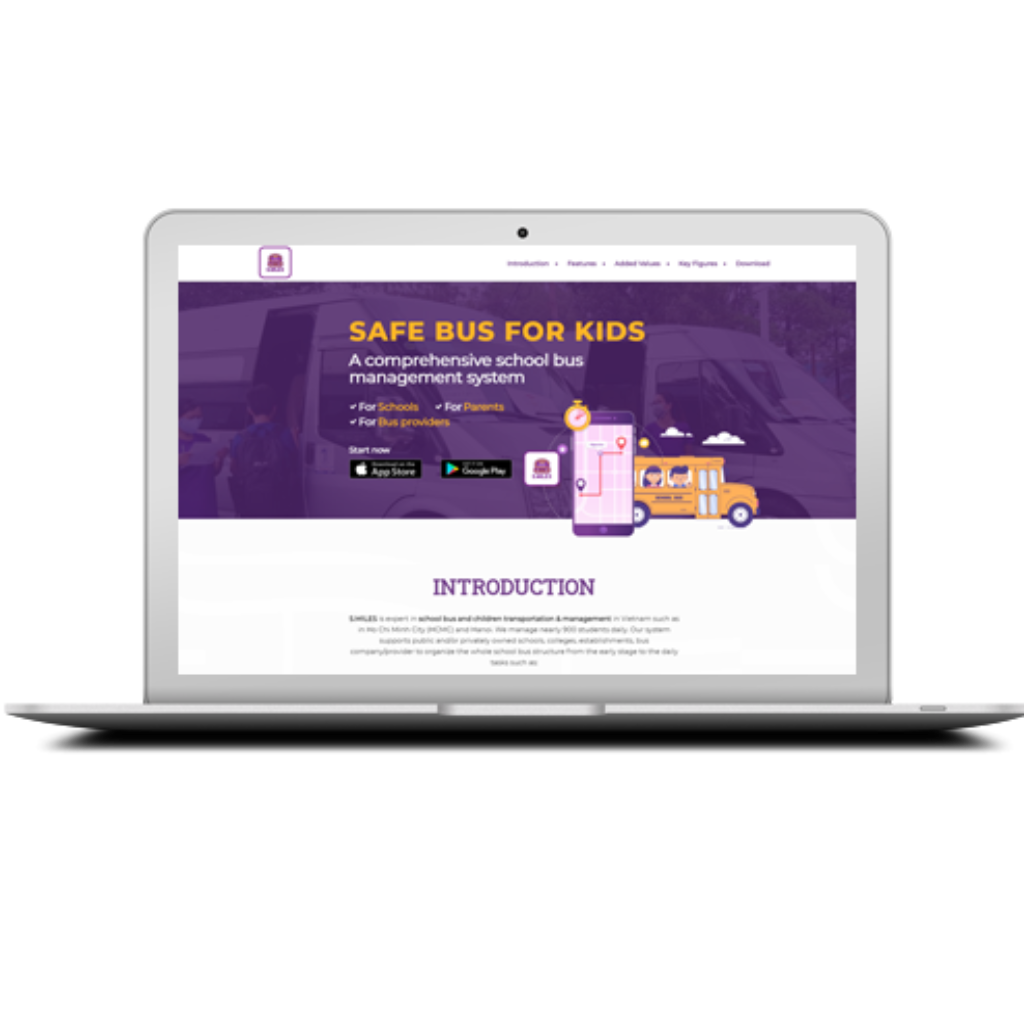 UX/UI
Mobile React Native
Flora Natura – Naturopathy And Plants Discovery App
This is a handy, mini-Wikipedia platform that contains intensive knowledge of medicinal plants and their benefits with elegant syntax and an insightful UX design. This project displays our strong capabilities of tailoring each client's specific needs, making our work unparallel, both informative and commercial driven on one single platform.
Design
Development DevOps
My Life Company – Restaurants Loyalty App
When working with the client, we understood their business need which was not only focused on display functionality of the app but also on CRM monitoring solution that assists their end-users to collect loyalty points, book tables, rate the services and write comments while on the move, using the app either on Android or on iOS.
Design
Development DevOps
Tien Phat – Construction Project Management App
Our web application can connect client's stakeholders, and let them make direct, informed decisions throughout their project management process. This app is not only a synchronized, clean and effective management tool but also a visual infographic reporting platform that provides the end-users with beautiful charts, dashboards and timeline report in realtime.